By Hind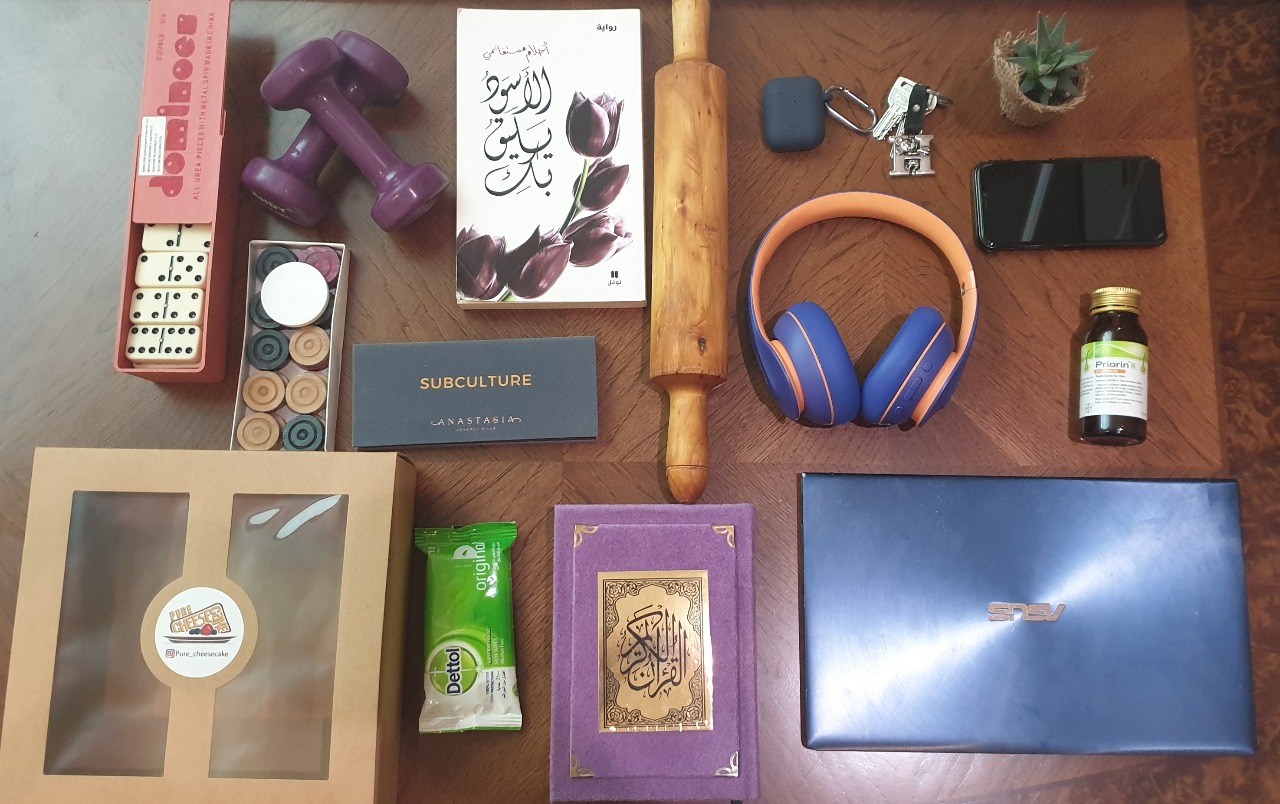 1. Dominos & Keram: These two games were played with a lot during the lockdown
2. Dumbbells: I worked out with my brothers using the dumbbells especially during Ramadan
3. Pure Cheesecake: I spent a lot of time helping in developing my brother's business baking and packaging
4. The Black Suits You by Ahlam Mestghanmy: a very powerful novel by a great writer
5. Eyeshadow by Anastasia: I liked wearing makeup especially eyeshadow for fun
6. Dettol skin wipes: the wipes are one of the things that never left my purse
7. Cooking & Baking: most of the families got creative when it comes to cooking and baking during the lockdown
8. Quran: Reading Quran one of my habits throughout the year
9. Airpods: since we couldn't go out, calling my friends was one of the things I used to spend my time doing
10. Suite Key: Preparing and finding ideas for moving to my suite (top floor of the family villa) for more privacy
11. Headsets: Listening to music at nights for relaxation
12. Aloe vera: Watering my plants is one of the things I love to do
13. Phone games: I am pretty geek when it comes to phone games
14. Hair Vitamins: I used to take care of my hair health eating Vitamins and so on
15. Laptop: My laptop was my window the world, movies & series.