By Mia Castellano-Drabbles (11 years old - part of a family set The Aleman - Castellano)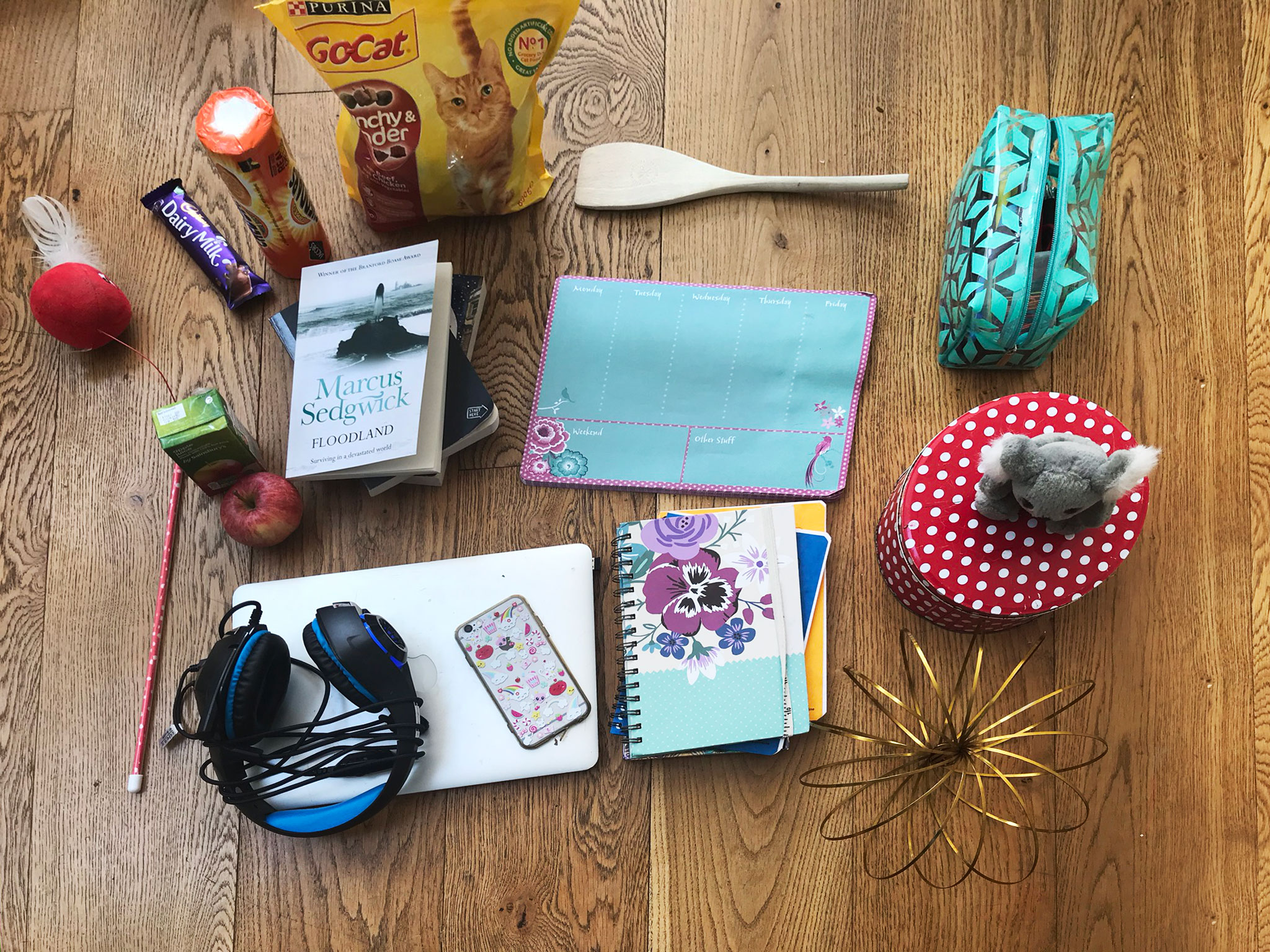 1. Cat toy- to keep our kitten and cat entertained
2. Apple juice and apple- to keep healthy and hydrated
3. Dairy milk chocolate and cheddar biscuits- treats
4. Cat food- my morning chore is to feed the cats
5. Wooden spoon- I'm loving baking during lockdown
6. Pencil case- I am keeping busy by drawing
7. Soft koala- sometimes it's good to have something to cuddle during this strange time. Plus it reminds me of my Australian cousins. It makes me feel like they're closer.
8. Spotty tin- to store my baked cakes and cupcakes that we gave to the NHS.
9. Metal twisty ring- it's good to have something to play with to help me relax
10. Notepads - to scribble my thoughts and ideas
11. iPhone- to keep in touch with my friends
12. Headphones - to have a bit of peace when my little brother is running around.
13. Laptop- to play games and do my home learning from my teacher.
14. Reading book- my favourite book to read at the moment.
15. A4 organiser- to plan my week. It helps to make me feel organised.


London
,
United Kingdom
Kids | Families