By Morgan Williams, (15 years old - part of a family set The Williams)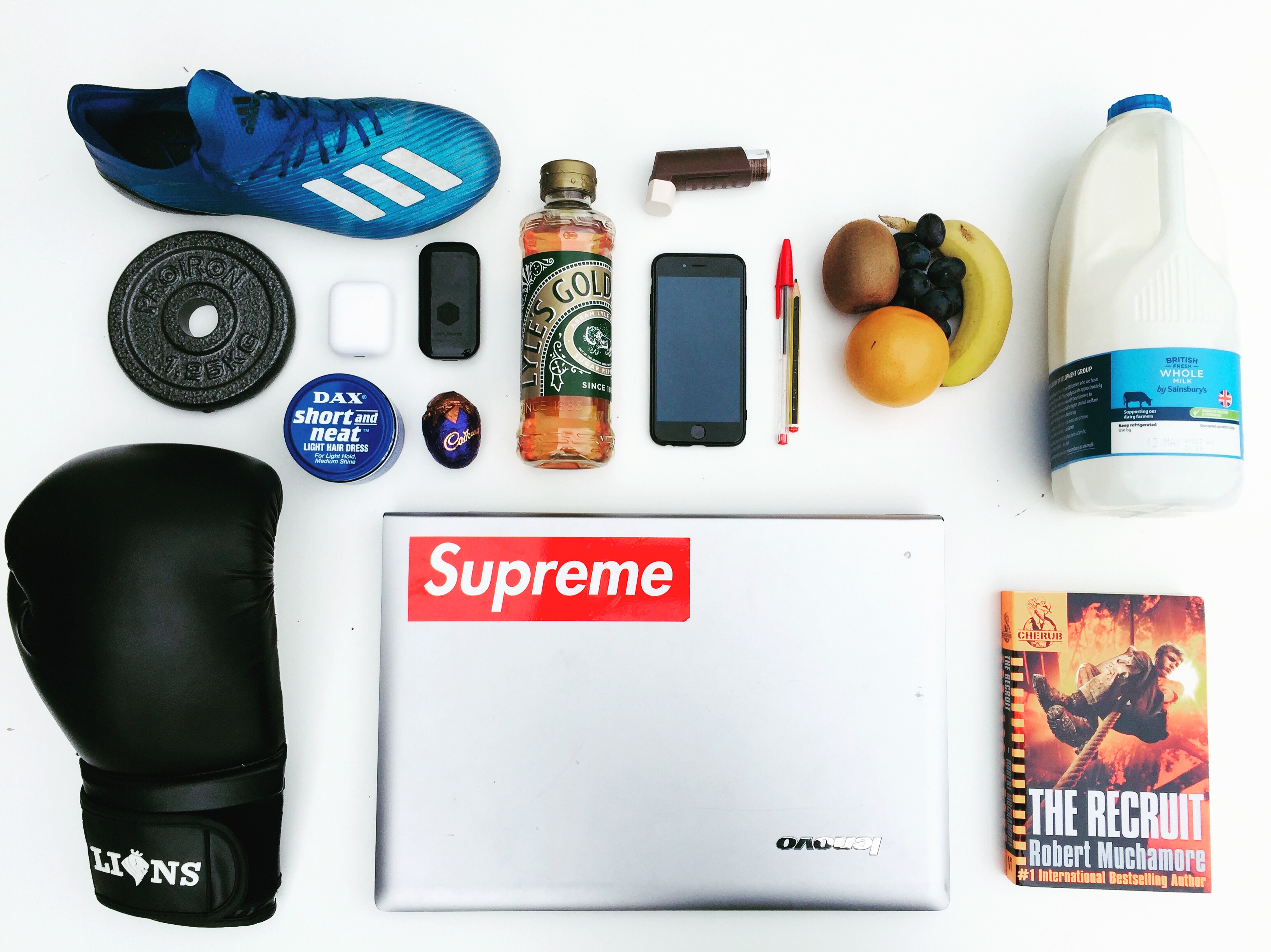 1. Football boot: keeping up my skills at all times!
2. Weight: for staying strong and healthy
3 Boxing glove: working on the punching bag(not my bros!)
4. AirPods for listening to music when I work
5. Hair gel to stay in style!
6. Tracker to record how far I run
7. Cadbury egg, gotta love the chocolate
8. Syrup for my new baking skills
9. Computer for all my homeschooling work
10. Inhaler for the essential health
11. Phone for the entertainment and relaxation
12. Pen and pencil for my work
13. Fruit to stay healthy!
14. Milk for my drinks and cereals!
15. Cherub series books. Must read!