By Naomi Zower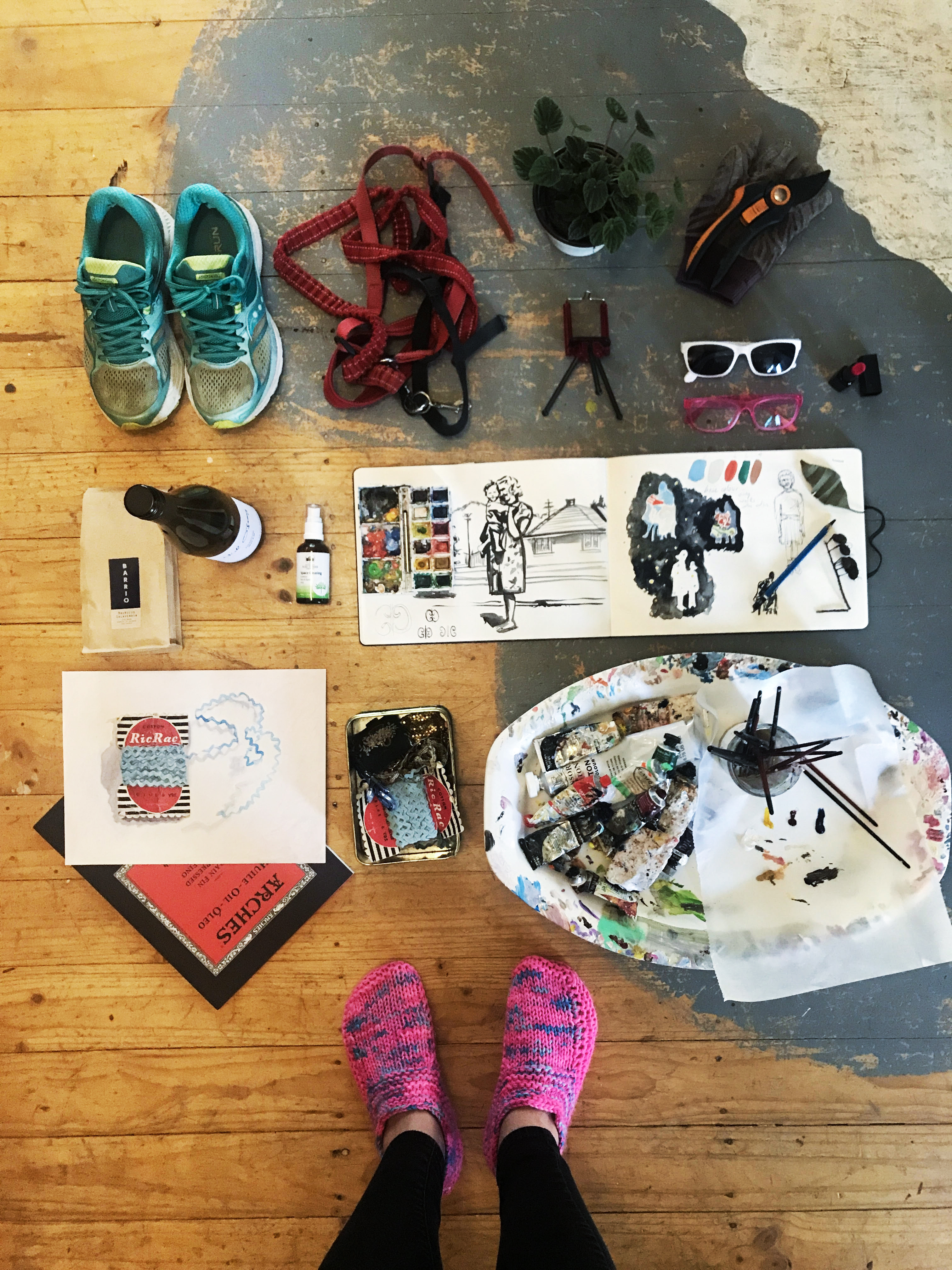 In Australia we had just gotten over the terrible bush fires when Covid hit.
Despite this, I have had a really special close time with my kids.


1. Oil paints, brushes, Aches oil paper
2. Things to paint - hoardered objects in the sewing box like Ric-rac and Glomesh
3. Sketchbook, watercolour paints and trusty lead pencil
4. Bright lipstick - for those down days
5. Wine - preferably white, preferably local
6. Coffee - also local
7. Sunglasses and up close glasses
8.Tripod for my iPhone to film me teaching art classes for
@zouwer_projects
9. Dog lead - my dog Bridget has loved iso.
10. Running shoes - every day my family (2 kids and hubby) go for a long walk in the nearby bush - I hope we keep doing this!
11. Indoor plants - I became addicted to indoor plants over the summer when we couldn't go outside or open the windows for the smoke from fires...
12. My garden - gloves and pruning shears for my rose garden
13. Australian Bushflower Essence Space Clearing spray - smells nieces, is meant to create good vibes
14. My slippers - hand-knitted by lovely friends lovey mother
15. My house! - I have big unikko (marimekko) flowers painted on my floors - during this time I've felt very grateful to have a home that I can nest in and keep safe.