By Phoebe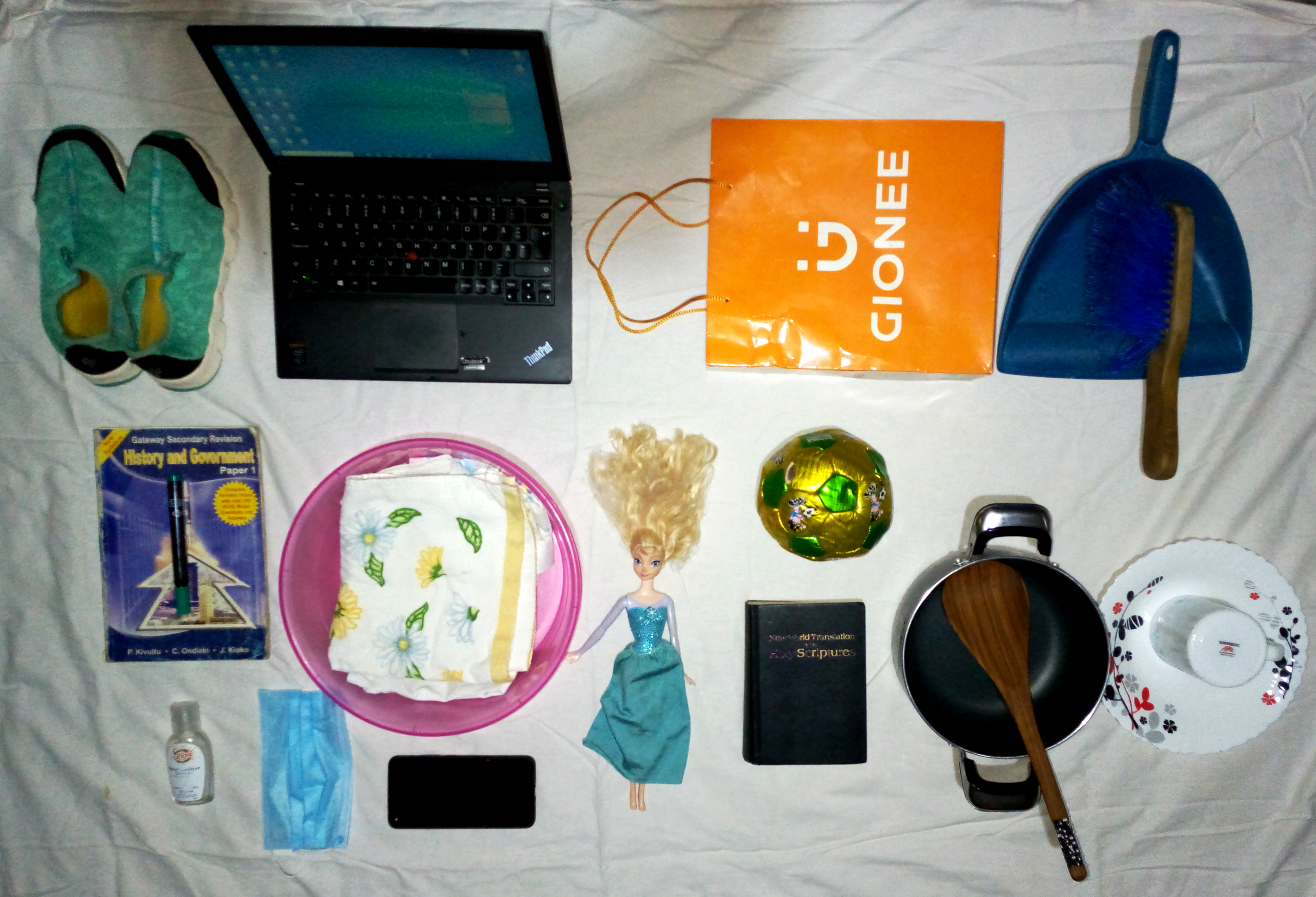 1. Textbook and pen, I'm a teacher, now doing online tuition to private students because my school is closed.
2. Elsa Doll, I have the opportunity to spend time playing with my young girl.
3. Phone, for keeping up to date with what's happening on social media: Facebook, WhatsApp and Instagram.
4. Cup and saucer, represent washing of dishes at home, which I do much more now
5. Pink basin with tea towel, for drying off dishes in the kitchen.
6. Shopping bag, I get out to buy food and stuff for my family.
7. The Sufuria and wooden spoon represent all the cooking food for my family (Sufuria: Swahili language word for the cooking pot).
8. Sport shoes, doing exercise when I have free time
9. My laptop was invaluable for: Zoom with the students whose parents were able to pay, Skype Bible classes and educational research.
10. Dustpan and brush, for all the household cleaning ( I also have home help).
11. Face covering mask: a must whenever I go out .
12. Sanitiser, another must have during Covid-19
13. Earphones, for listening to music.
14. Bible, for spiritual nourishment at home.
15. Ball, to play with my son.